Sheraton Djibouti Hotel Features and Activities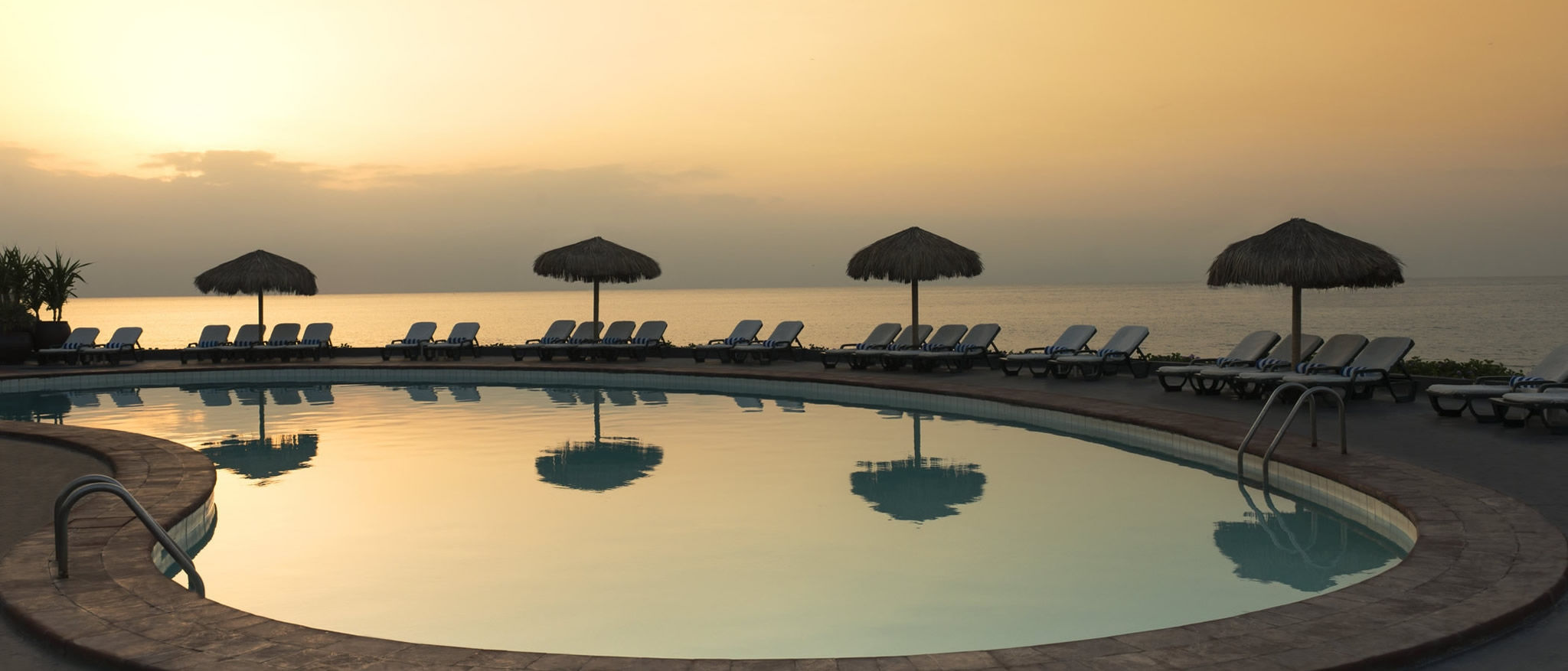 Sheraton Djibouti Features & Activities
The Sheraton Djibouti Hotel is one of the few international hotel brands in Djibouti city with the ideal location on Djibouti's coast with private beach.
The hotel boasts several recreational facilities including an outdoor pool, private sandy beach and beautifully landscaped gardens.
Djibouti's location between the Red Sea and the Indian Ocean allows for exiting snorkelling and diving trips. If you wish to go on a diving trip the hotel will be able to assist you in arranging this for you.
The experienced staff at the Sheraton Djibouti Hotel will fulfil your professional and personal needs by providing an extensive range of services and facilities.
If you require a service not listed here-below, please contact us and we will do the utmost to assist you.
Entertainment:
100 TV satellite channels (soon)
Video on demand (soon)
Room Features:
Lounge Club (soon)
Suites available
Non-Smoking room available
Business:
Private meeting rooms
Complimentary Wi-Fi high speed in the hotel
Secretarial service
Ticketing & Travel assistance
Recreation facilities:
Sheraton Fitness by EXOS
Fully equipped Fitness Center
Balinese massage (soon)
Outdoor swimming pool with stunning view of the Red Sea
Private sandy beach
Island beach club and water sports (soon)
Landscaped gardens
Office/Telecom:
International direct dialling
Voicemail facilities
Desk
International adapter (upon request)
Dining:
La Mosaic restaurant
Le Ghoubet lobby lounge
Le Khamsin pool restaurant
24-hour room service
Facilities:
Concierge service
Casino
Lobby gift shop
Postal/courier service
Foreign exchange counter
Car park
ATM cash bank distributor
Travel & Transportation:
Greet & meet at the airport
Complimentary airport shuttle
Car rental
Taxi service
Some of the services and facilities above may not be available on a 24-hour basis or without advance request. Fees on certain facilities/services may apply.