Sheraton Djibouti Restaurant & Bar Facilities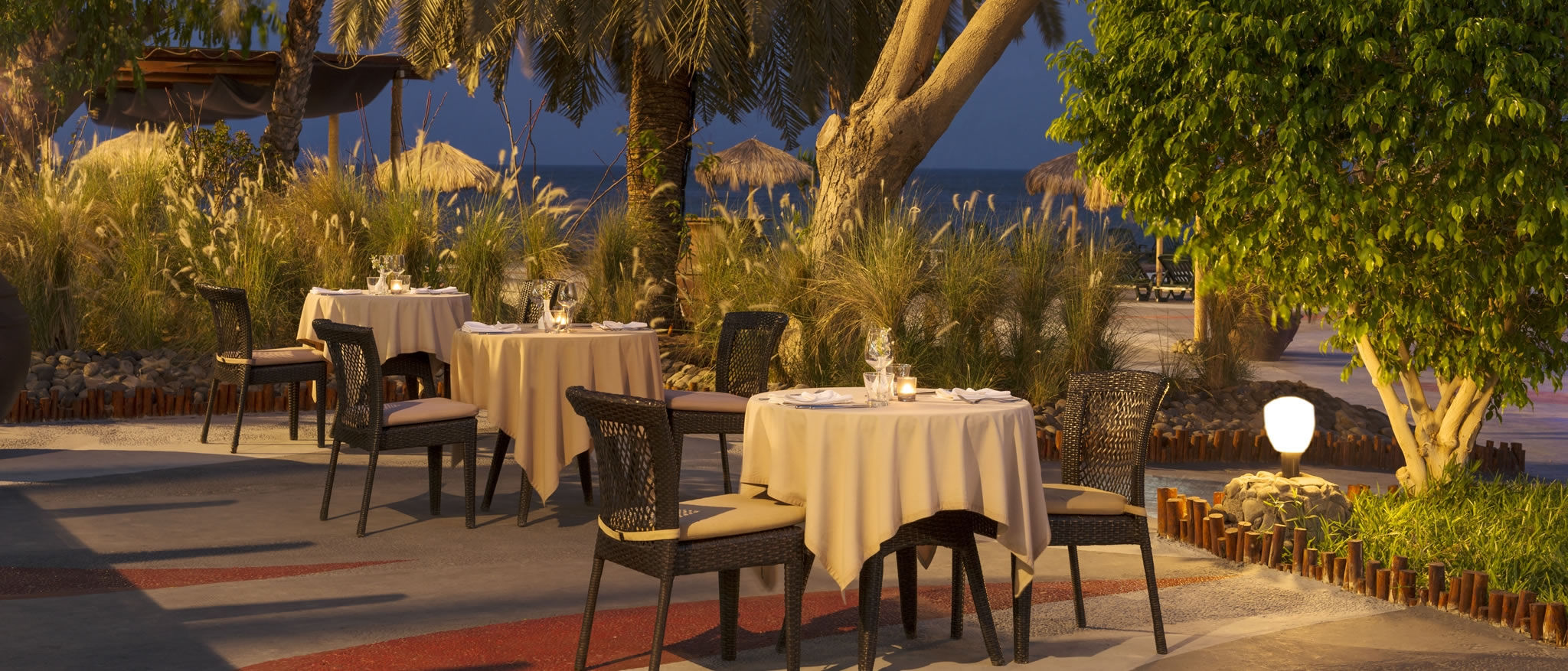 The Sheraton Djibouti Hotel is able to provide the guests with local Djiboutian cuisine or international flavors. The hotel is a great gathering place for friends and colleagues to get together for a delicious meal. Choose La Brasserie with an evening of delights or just take an aperitif at the Ghoubet Bar that boasts beautiful ocean view. To view menus or make a reservation please click here

Le Mosaic

Our main restaurant offers delicious breakfast buffets with homemade daily bakery and tantalising theme lunch and dinner buffets. It serves also a la carte international dishes and some regional specialities and features a lovely view of the landscaped gardens.
Open daily:
Breakfast: 06:30 - 10:30
Lunch: 12:00 - 14:30
Dinner: 18:00 - 22:30
Ghoubet Bar
The "New" Ghoubet bar with its breathtaking view on the Red Sea is an ideal place to meet with friends or business colleagues over a cup of tea while using the wireless facility to browse the net or simply enjoy light snacks and fresh juices throughout the day. After dinner, relax and unwind while savoring delicious cocktails in a warm and comfortable setting. The bar also offers live entertainment including piano music, karaoke, jam's session and live music band every night.
Open daily:
Lunch: 12:30 - 14:30
Dinner: 18:00 - 22:30
Khamsin Pool Bar
Between the pool and the beautiful beach, get a fresh salad or a tasty sandwich at the Khamsin Pool Bar. Available soon: a "brand new" evening BBQ of Ethiopian and Yemenite styles.
Open daily:
from 06:30 - 18:00